Top 8 Coats For Winter..
Dear friends,
The weather is getting chilly out and winter is around the corner and that means it's time to get your beautiful coats out from storage! Or, if you'd prefer, it's time to go shopping for new styles so that you're bundled up and fashionably warm come winter! We prefer the second suggestion and can't wait to get our hands on some of the most stylish coats around. Here are our top 8 coats for the upcoming chilly season that won't sacrifice warmth or style!
Leopard Coat
This animal print is pretty much a chilly season staple! Like plaid this always-evolving trend is constantly showing up on runways each season. And we know why! It's a pattern that never goes out of style, so a Leopard coat will take any ordinary outfit and make it extraordinary!
price: 99.95 EUR
Link to coat: Zara
Pretty In Pink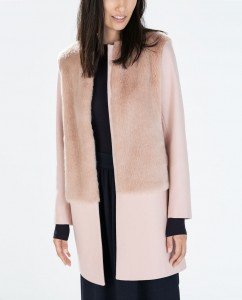 If you thought you could only rock this soft hue in spring, think again! Brighten up any gloomy and cold winter day with a bit of pink and a coat in such a fabulous and pretty hue is just what will do the trick. Pair it with some brown boots and jeans for a comfy day running errands, or add some black for a night on the town!
price: 99.95 EUR
Link to coat: Zara
Wrap Coat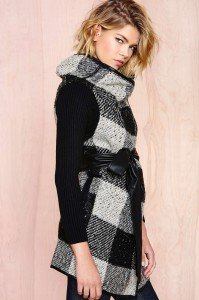 Boxy coats will flatter any shape and enhance any closet! The oversized wrap coat is perfect for really cold days and nights and looks great over a multitude of layers. To really look like you stepped off a runway, pair it with a thin turtleneck and some slim-cut trousers and boots.
price: 138.00 USD
Link to coat: Nasty Gal
Leather Coat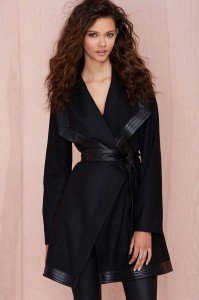 Leather has been a fashion statement for centuries and is great for keeping you super warm during relentless winter storms. It's proved to be the most essential cold-weather necessity ever! Get a coat with leather accents to flaunt this season's "it" look!
price: 128.00 USD
Link to coat: Nasty Gal
Cape Coat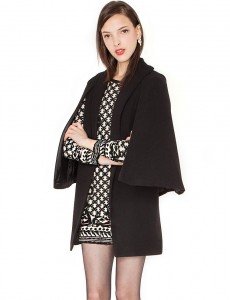 The super chic cape can be dressed up to add a bit of refinement to an evening dress or add some extra pizazz over something as simple as jeans and a tee. It looks great with everything!
price: 104.00 USD
Link to coat: Pixie Market
Faux Fur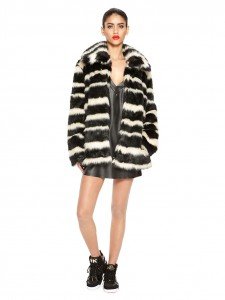 We love faux fur, so when it's paired with a cute winter coat, we're sold! And when it doesn't involve harming any animals in the process, we're running to the store to snatch up our own faux fur coat that literally works with everything you own in your closet!
price: 500.00 EUR
Link to coat: DKNY
Blanket Coat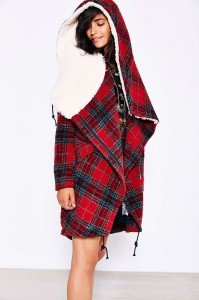 If you have a bohemian spirit at heart, then the blanket coat in cool and unique designs is what you need to update your wardrobe with. Pair with your favorite boots, hat and a cozy knit sweater and you're ready to conquer the world!
price: 229.00 USD
Link to coat: Urban Outfitters
Boyfriend Coat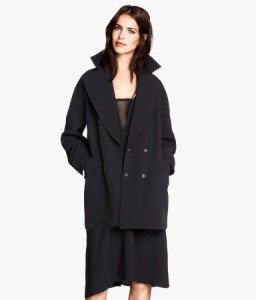 Take some fashion cues from your boyfriend's closet and sport a boyfriend coat this winter! Thanks to its sharp tailoring, clean lines and neutral colors, you boyfriend will think you stole his right from his closet!
price: 69.95 USD
Link to coat: H&M