Best Party Shoes For Ladies
Dear friends,
Women are very particular about their attires. Looks, fashion and latest trends are often what most ladies talk about. Ladies sure do talk shop. Aside clothing and making up, what matters most to a lot of ladies is their foot wears. What a lady wears helps to determine class and trendiness. And believe me; ladies take the time to look really cool and special.
Shoes!
They tell a lot about a woman. There is nothing that speaks more than a fancy party footwear. They are stylish and fun; with the propensity to grab attention and catch the eye in more ways than an ordinary foot wear would ever do. For women who like to make a statement the moment they step into a room, then the right party wear is the best option. From strappy shoes down to stilt shoes, you would definite create attention. Even those wearing these accessories will be getting the attention, too. Lines from Steve Madden, Calvin Klein, Jessica Simpson and others offer full collections of these beautiful shoes.
In this article, we will be looking at some of the trendiest party shoes for ladies. These are shoes most ladies will die to own as it sets them apart from the crowd. Let's have a look at some of them.
Trendy Party Shoes
Naturalizer Danya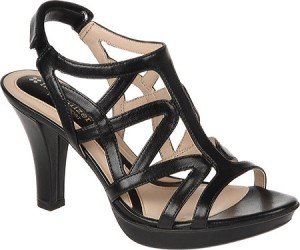 The Danya is a strappy platform slingback sandal with a high heel, low platform, N5 comfort elements and VELCRO closure. Stable, comfy and stunningly gorgeous, this shoe is fit for any party or celebrations and would give you that extra confidence to step out and shine in any gathering. It also comes with perfect padding, a variety of sizes and colours.
price: $69.99
buy: shoebuy.com
Touch Ups Taryn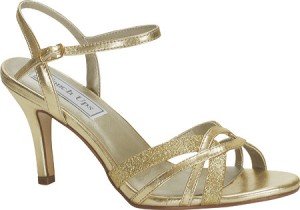 This shoe is cool for all party occasions, especially prom and wedding parties. This is a strikingly strappy sandal with an adjustable strap for a more secure fit; and will make you look like the princess that you are. This show comes in several colours and sizes; ensuring that you find the perfect fit in the collections.
price: $45.95
buy: shoebuy.com
Pin Up Cutiepie 12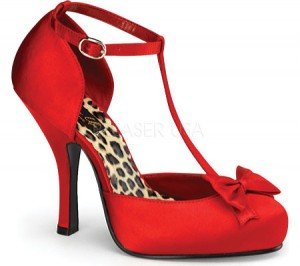 This is a T-strap heel with an adjustable strap and adorable bow. These heels look great and come with a bow tie. For those women of class, this is one collection you wouldn't want to miss.
price: $54.95
buy: shoebuy.com
Highest Heel Slick
This is a 4″ ultra-sexy D'orsay pump with ankle strap and sexy low cut top line which shows just enough toe cleavage. You will rock in this collection and be the envy of many around you.
price: $69.99
buy: shoebuy.com
Nina Forbes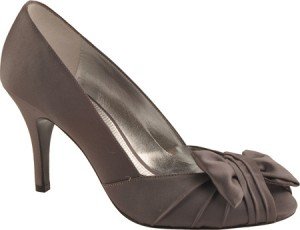 Forbes is a simple yet impossibly elegant 3 1/4″ peep toe pump with leather sole, pleated vamp, and satin bow detail. You want to display some elegance and class. Then this is the shoe for you.
price: $77.95
buy: shoebuy.com
There you have it, some of the trendiest party shoes for ladies that would make you the envy of any gathering.